Your single-source solutions partner to reach the independent c-store retailer.
Since 1995, Royal Buying Group, Inc. (RBG) has benefited its retailers by
selecting, negotiating, implementing and tracking the best possible vendor
programs on their and distributor relationships, strategic marketing
initiatives and tactical business programs; we maximize sales volume,
minimize administrative issues and enhance profitability for our retailers.
We provide both merchandising and marketing services to our locations;
providing them with a one-stop shop of recommendations on quality
products and services, proven promotional campaigns, and consistent approaches to merchandising and retail execution. All vendor participants benefit from RBG's cost saving strategy by pooling the needs of multiple vendors. RBG can show you how our team can dramatically cut your costs, while achieving exceptional results.
Royal Buying Group, Inc. (RBG) offers your company the opportunity to join a select group of marketing partners.
Each of our partners provides quality products and services to the RBG membership.
Our goal is to increase your company's exposure and lower your marketing costs as you target the ever changing landscape of convenience store retailers.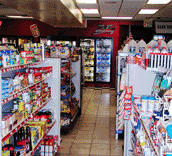 ©2015 Royal Buying Group, Inc. All Rights Reserved.
All names, designs and marks are trademarks of their respective owners and are used with permission.